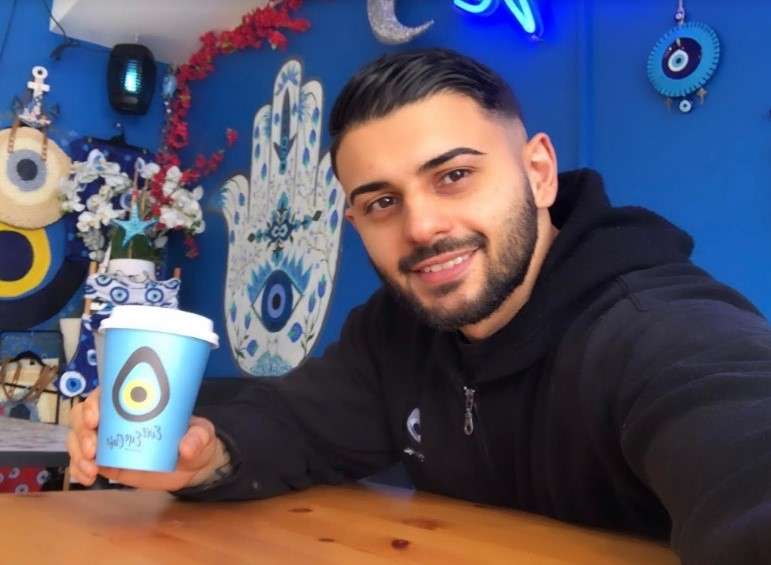 Wollongong local Kayahan Curtis Gunes is definitely no stranger to taking risks and chasing his dreams. From cop to café owner to social media star, Kayahan has gone from strength to strength – and shows no sign of stopping any time soon.
A born entrepreneur, Kayahan always dreamed of starting his own business, and graduated from the University of Wollongong with a Bachelor of Business in 2017.
His career took a slight detour when he decided to follow in the footsteps of his mother and join the police force. He spent eight months training in Goulburn, and only returned to Wollongong on the weekends to spend time with his family. After graduating from the academy, he started his policing career on General Duties in St George.
After two years though, he realised that business was his true passion, and decided to finally pursue his dream of owning his own business.
"I decided I wanted to open a café, because of my love for coffee. My entire family are big coffee lovers too. Every day that we have off, we always go for coffees," Kayahan said.
And so, the Evil Eye Café was born – Australia's only Evil Eye themed café, based on a Turkish pendant that is believed to protect against supernatural curses and malice.
"Coming from a Turkish background, the Evil Eye is a very prominent symbol," Kayahan said.
"Growing up, the symbol of the Evil Eye was all around my house, so when we were thinking of a name of the café, we thought, 'Why not name it the Evil Eye Café?'"
The Evil Eye Café opened in Fairy Meadow in 2020, whilst Kayahan was still working as a police officer. Kayahan's goal was to bring a taste of the Mediterranean to Wollongong, which he achieved through the café's distinctive décor.
He also curated a menu of incredible Turkish and Mediterranean-inspired foods, drinks, and desserts, with hamza, cappadocia clay pot eggs, sujuk and eggs, corn fritters, gozleme, saganaki, moussaka, mezze, baklava, Turkish tea and coffee, and the Evil Eye house "blue latte".
The menu's diverse offerings also feature many classic Aussie favourites, such as omelettes, French toast, loaded bacon and eggs, burgers, wraps, salads, fisherman's basket, avocado on toast, eggs benedict, bruschetta, loaded fries, acai bowls, and pancakes.
"The café was an instant success. Within the first few months of opening, we had had customers visit us from all over Australia," Kayahan said.
"Because of how successful the first café was, it sparked a flame in me to continue to grow and expand the business."
The café was named as a finalist in the Illawarra Business Awards within its first year of opening. The café also started selling a Ukranian-inspired dish, and donated money from every dish sold to victims of the war in the Ukraine.
Kayahan and his father then went on to open a second café in the Wollongong Harbour. The Evil Eye Beach Café opened in 2021 during the COVID-19 lockdown, and was just as successful as the first café, with people flocking from Sydney, Melbourne, and all over Australia to visit.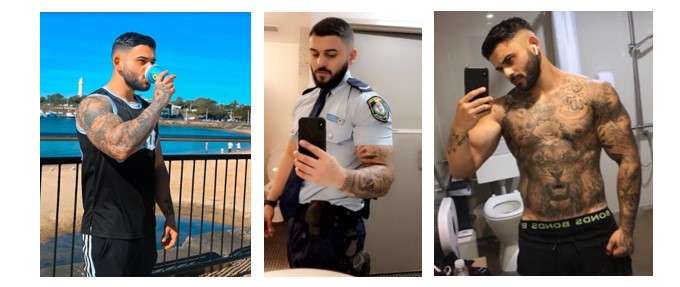 Kayahan then resigned from his role as a police officer so he could focus on growing the business full-time.
He also started to grow his social media presence, posting on TikTok and Instagram to take his followers behind the scenes of life at his café.
"I started to post on social media to show that Evil Eye Cafe isn't just a business, but that there's a real person behind it who has a personality and story," Kayahan said.
"I wanted to bring joy and entertainment to people while promoting my business. The videos that I like to film are coffee or hospitality related, but also humorous and something the public can relate to.
"One of my videos that has gone viral is where I am seen in my police uniform, before and transitioning to working in my coffee shop and running my own business. It makes me happy that people get to see when you take a risk, you can reap a reward."
Media Contact
Kayahan has 45.1k followers and 532.1k likes on TikTok, and 14.3k followers on Instagram. Find him on TikTok @kayahan.4 and Instagram @kayahangunes4