Reliance Consumer Products Limited's joint venture with 100-year-old beverage manufacturer Socio Hajuri Beverages Pvt.
Mumbai, Reliance Consumer Products Limited ("RCPL") is a wholly owned subsidiary and FMCG arm of Reliance Retail Ventures Limited (RRVL – RRVL). RRVL today announced that it will acquire 50% equity stake in Gujarat-headquartered Sosyo Hajoori Beverages Private Limited ("SHBPL"), Reliance Consumer Products Limited forms Joint Venture with 100-year-old beverage maker Sosyo Hajoori Beverages.
The company owns and operates the beverage business under the flagship brand 'Sosyo'. The existing promoters, the Hajuri family, will continue to own the remaining stake in SHBPL.
Socio is a heritage Indian brand with nearly 100 years of heritage in carbonated soft drinks (CSD) and juices. Founded in 1923 by Mr. Abbas Abdulrahim Hajoori, the company is one of the leading competitors in the domestic soft drinks market.
Headed by Mr. Abbas Hajoori and his son, Mr. Aliasgar Hajoori, SHBPL's portfolio includes several beverage brands including Socio, Kashmira, Lemmy, Jinlim, Runner, Opener, Hajoori Soda and S'eau, the company's strong expertise in formulation development. Based on this, more than 100 flavors have been launched. The Socio brand has a strong loyal customer base in Gujarat.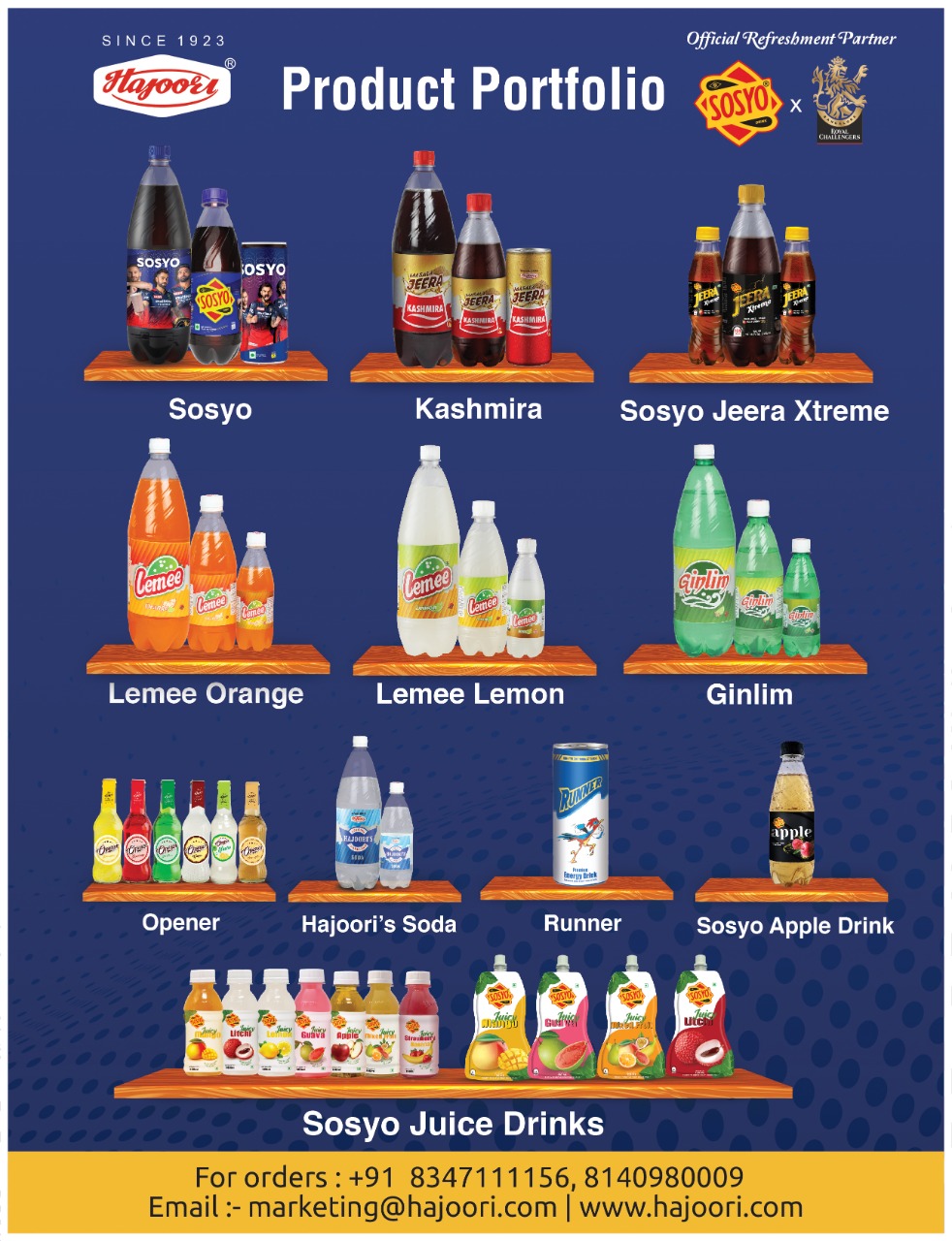 Speaking about this investment, the executive director of Reliance Retail Ventures Ltd. Isha Ambani said, "This investment helps us further our vision of empowering local heritage brands and bringing them forward with new growth opportunities.
We welcome the strength of Socio's century-old indigenous heritage beverage brands to our consumer brand portfolio and are confident that our knowledge, insights into consumer preferences and distribution capabilities in the retail market will help accelerate Socio's growth."
RCPL aims to empower Indian consumers with consumer brands and products that are indigenously developed and offer the best value. The company's brand portfolio currently includes the iconic beverage brand 'Campa' and the packaged consumer products brand 'Independence' launched earlier this month. In addition, RCPL is building a separate and dedicated retail distribution network for its rapidly expanding consumer brand portfolio.
Speaking about this joint venture with RCPL Mr. Abbas Hazuri, Chairman, Socio Hazuri Beverages Pvt Ltd said, "We are delighted to partner with Reliance Consumer Products, the company is a strong and willing partner and can help expand Socio's reach rapidly.
By combining our mutual strengths, we will make Socio's unique tasting beverage products accessible to all consumers in India. This is a defining moment in our nearly 100-year journey in beverages."
Reliance has already strengthened its portfolio in the beverages segment with this joint venture after acquiring the iconic brand Campa. Also Socio's expertise in formulation can be leveraged to create a product portfolio and unique value proposition for customers.