In the year 2022, the US has approved about 1,25,000 student visas in the F1 category.
Highlighting US efforts to speed up visa processing, the spokesperson said, "We have doubled the recruitment of US foreign and service personnel to do this important work."
Visa processing is recovering faster than expected and we expect to reach pre-pandemic processing levels in the coming years. By 2023, India will surpass China in the number of F-1 visas for higher study to Indian students and will be second only to Mexico in issuing visas.
According to the US Citizenship and Immigration Services (USCIS), 2,32,851 Indian students went to the USA for higher studies in 2021. The number of Indian students in the US increased by over 12% in 2021. US issued nearly 1.25 Lakh student visas to Indians in 2022, sets new record for number of visas granted.
Positive changes are being seen in the relations between America and India. That is why this is being proved because the US Embassy has broken all the old records by sanctioning visas to 1.25 lakh Indian students this time. A spokesperson of the US department gave this information.
As many as 6.46 lakh students from India have gone abroad for higher studies this year till November 30, 2022. Which last year was 4.44 lakhs throughout the year in 2021. In which mainly students choose America, Canada, Australia.
According to past data, the numbers have been steadily increasing over the years. In 2017, the number of students who went abroad for higher studies was 4,54,009; 5,17,998 in 2018; 5,86,337 in 2019. In 2020, it fell to 2,59,655 due to the pandemic.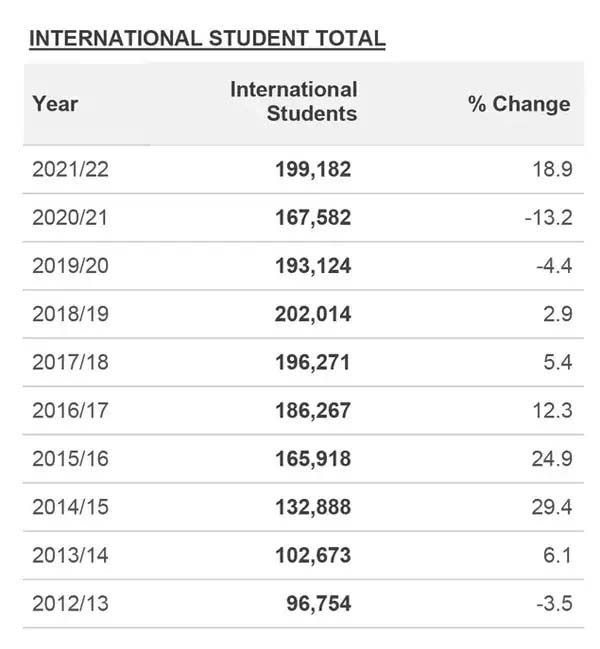 To a question about the delay in issuing visa backlog for Indian tourists, he admitted that there has been a delay, but our embassies and consulates in India have broken their record of number of student visas simultaneously.
In FY 2022, the US has approved around 1,25,000 Indian student visas.
US in New Delhi Embassy Ambassador Atul Keshap said: "Study in the United States is a unique and life-changing experience for Indian students.
Indian students also enrich US society, achieving high levels of academic success and deepening the bonds of friendship between the two countries. The US Mission in India is proud to facilitate the many hardworking women and men of their travels and studies."