Switch Mobility launched the all-new IeV series at Auto Expo 2023—Switch's entry into the intelligent, electric vehicle segment, useful for last mile and mid mile mobility applications.
Switch Mobility Limited ('SWITCH'), a Greater Noida-based Hinduja Group company and next-generation carbon neutral electric bus and light commercial vehicle manufacturer, today unveiled the all-new IeV series at the Auto Expo 2023. This switch to intelligent, electric vehicles will cater to the growing needs of last mile and mid mile mobility in India.
Dheeraj Hinduja, Executive Chairman – SWITCH Mobility, said, "The company has grown significantly since the inception of Switch and I am delighted with the progress and positive response we have made in such a short span of time in a highly competitive market. As Switch's continued growth continues, we continue to deliver innovative and intelligent offerings in electric commercial vehicles. [CV] We can keep the market ticking,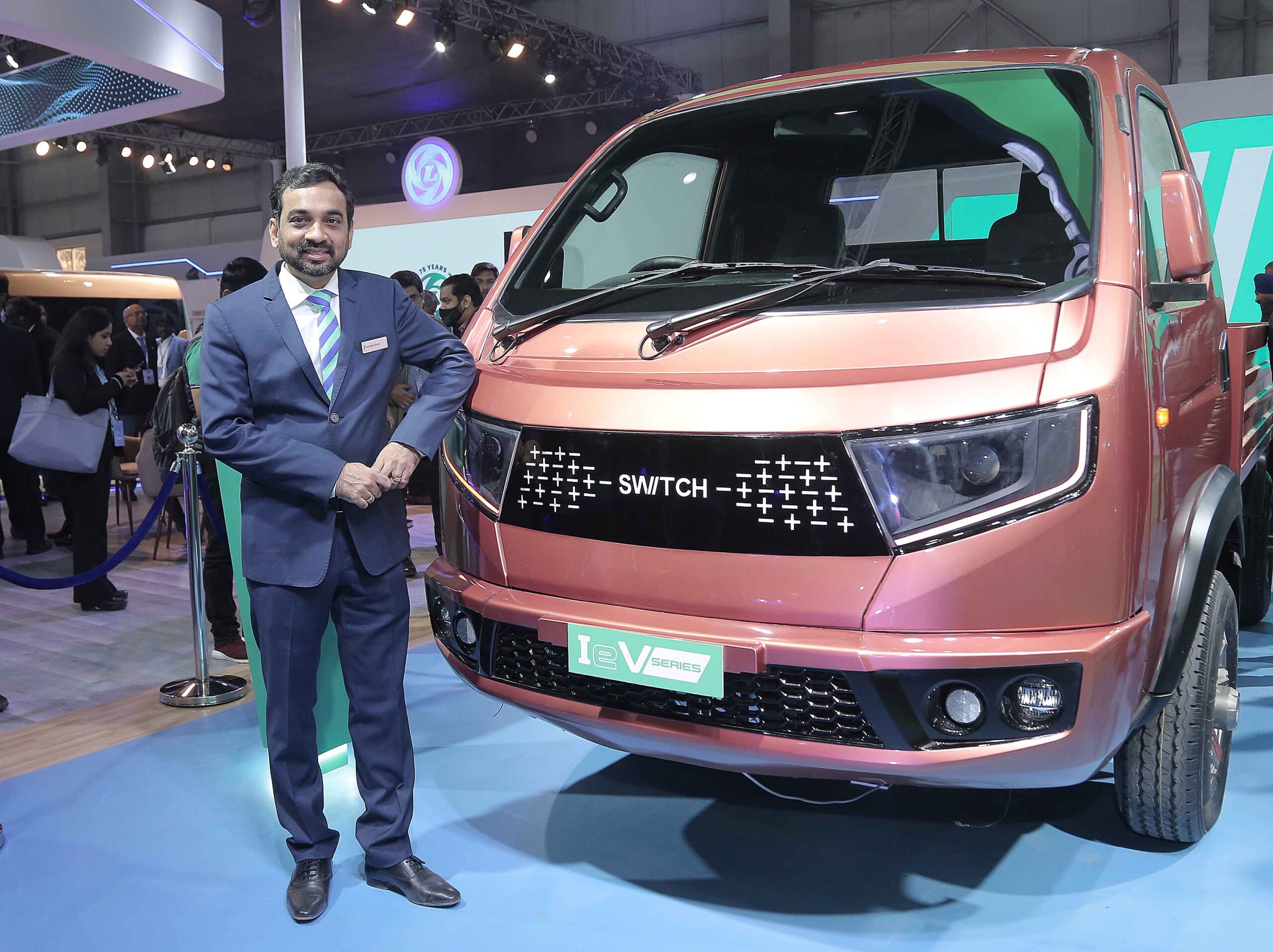 And expand into new areas in line with the company's global strategy. We are proud to be part of an industry that is committed to helping communities in various areas reduce their carbon footprints. We look forward to strong momentum in the coming years with our products showcased at the Auto Expo 2023."
Mahesh Babu, Chief Executive Officer, Switch Mobility Limited, said, "The demand for sustainable mobility solutions in the last mile and mid mile transportation sector has increased.
In establishing a brand in the electric vehicle industry, Switch has been successful in using cutting-edge technology to introduce globally unmatched products. Today marks an important milestone for us as we move into a new chapter with the launch of the all-new Switch IeV series at Auto Expo 2023 to transform last mile and mid mile transportation needs in India.
The IeV series targets a wide range of payloads from 1.2 T – 4.5 T, offering value to customers. We will continue to work on a dynamic portfolio of sustainable products, services and solutions to meet the growing needs of our customers."
The intelligent, electric connected vehicle is built on a proven and robust modular platform that delivers exceptional performance and functionality and is equipped with proprietary technology solutions 'SWITCH iON' to enable remote, real-time diagnostic and monitoring.
The Switch IeV Series Sanukul boasts total cost operation, best-in-class payload to GVW ratio, longest range coverage of up to 150 kilometers, fastest turnaround time, best-in-class cargo space and exceptional reliability.
With this market-leading product series and technology, Switch will continue to play an important role in supporting clean and green mobility by making transportation easier, cleaner, more convenient and more efficient.