Kotak Mahindra Bank launched 20th 'Aadhaar on Wheels' van
Launched in Pune Dec 2021, 'Aadhaar on Wheels' is now operational in 20 cities across the country- Bengaluru, January 25, 2023: Kotak Mahindra Bank Limited ("KMBL"/Kotak) has announced the launch of "Aadhaar on Wheels" in Bengaluru – a mobile Aadhaar service center for, among others, senior citizens, disabled and It will provide flexible Aadhaar services including to pregnant women.
"Aadhaar on Wheels" will provide all the essential services offered by the Sugam Aadhaar Seva Kendra such as Aadhaar enrollment and addition of Aadhaar details – providing door-to-door service to citizens in the city.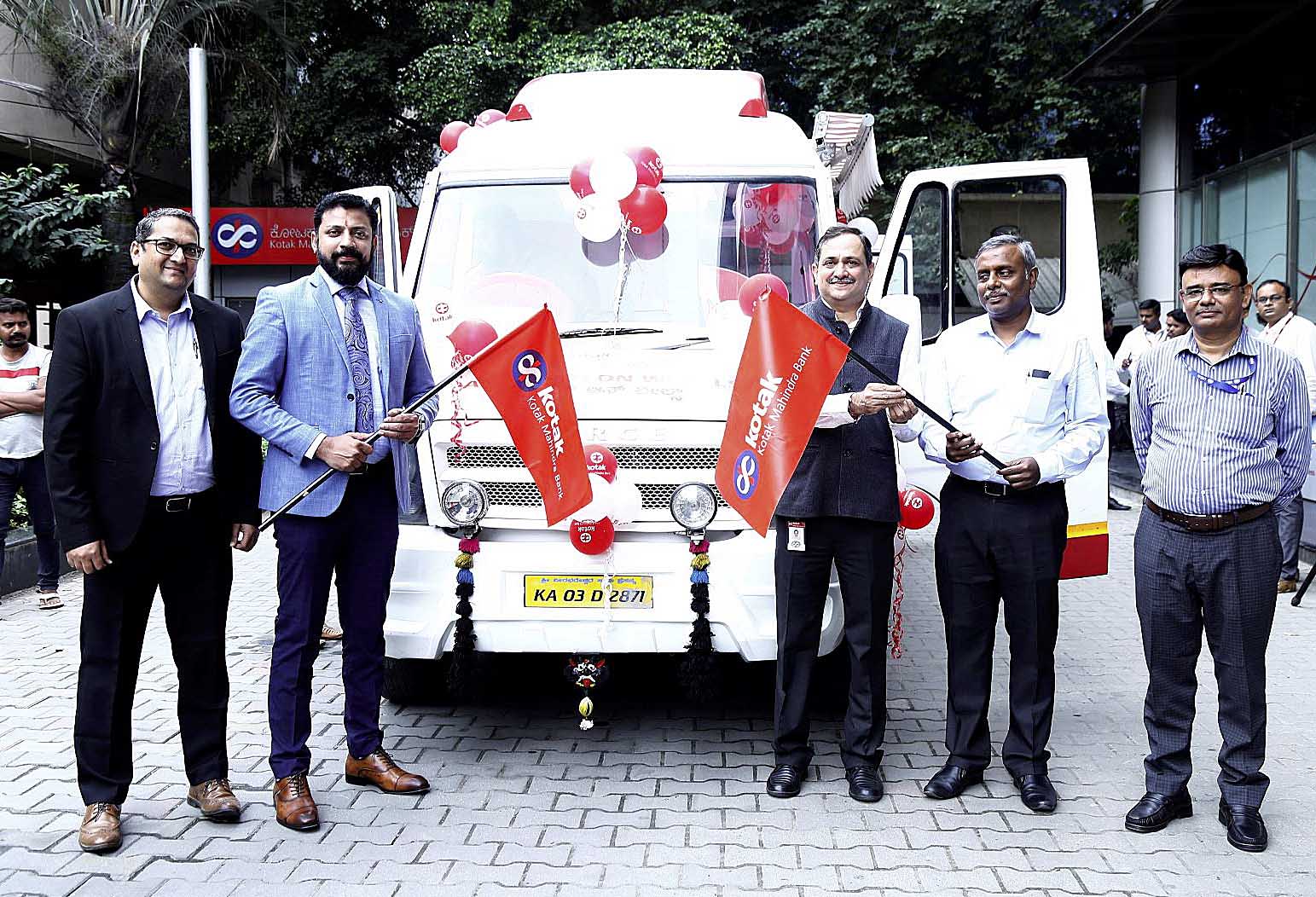 The bank has earlier partnered with UIDAI (Unique Identification Authority of India). This van has been equipped with Aadhaar operatives as well as bank staff.
At an event held in the city, "Aadhaar on Wheels" was flagged off by Mr. Anup Kumar, Deputy Director General, UIDAI RO, Bengaluru and Mr. Hemal Vakil, Joint President, Kotak Mahindra Bank Limited.
These vans will operate within the city limits and cater to a wide network of residents of various places such as residential societies, educational institutions, hospitals, government offices, corporate offices, etc. This service will also be available on select holidays.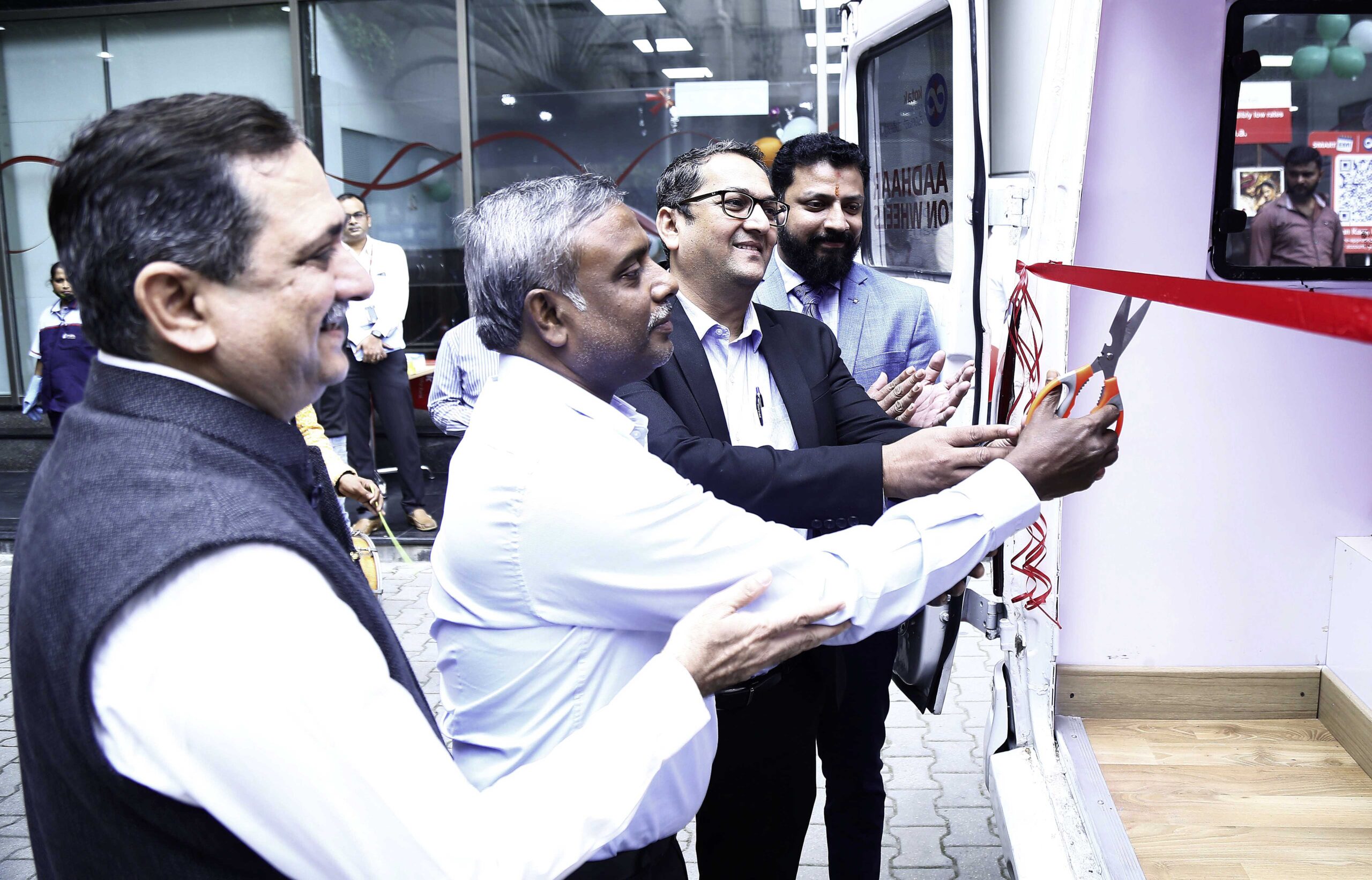 The van was launched in Pune in December 2021. Influenced by the positive response, the bank rolled out "Aadhaar on Wheels" in 20 cities across the country in the following 12 months. In addition, there are plans to expand to 10 more cities in the next two to three months.
In addition, Aadhaar Enrollment update related services can also be availed at 120 bank branches of Kotak Mahindra Bank across the country.
Joint President of Kotak Mahindra Bank Limited Mr. Hemal Vakil said that"We are for the citizens of Bengaluru 20m "Aadhaar on Wheels" We are happy to start the van service. "we UIDAIThank you for your support. Govt as well as Non–Essential to access government services,
Aadhaar provides a bridge not only to bridge the digital divide but also to ensure transparency and accountability. It is undeniably one of the most successful biometric programs in the world."
"UIDAIRegional Office at Bengaluru "Aadhaar on Wheels" Kotak Mahindra is delighted to join forces with Bank to begin with," like this UIDAI RO-Deputy Director General of Bengaluru Mr. Anup Kumar said. "Residents of this city, Especially a senior citizen, I will promote the service of disabled persons etc,
Also to school going children 5 year and 15 Mandatory biometric correction on crossing the age of Aadhaar as well 10 It will also help the residents to amend the document after completion of the year.