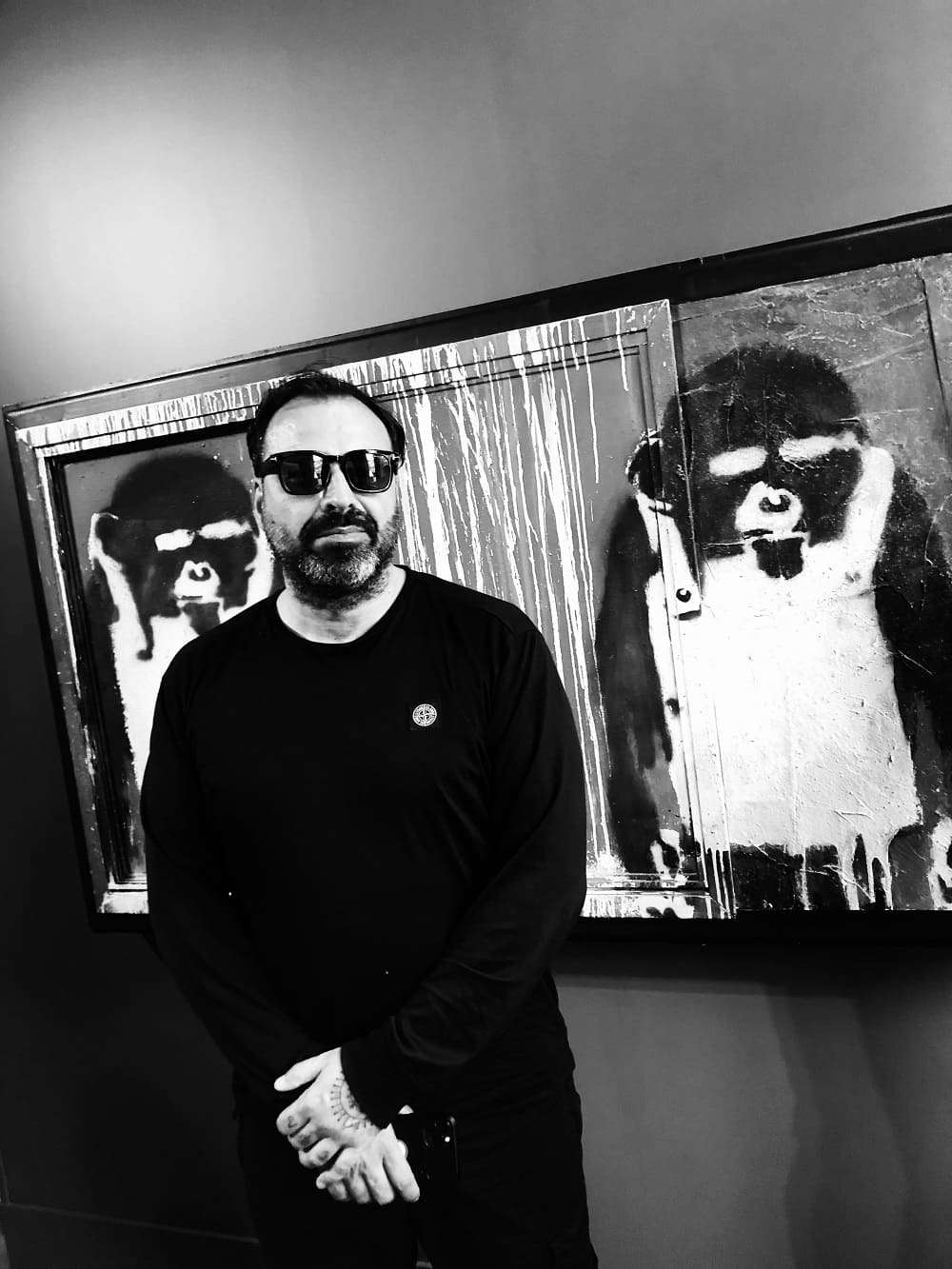 The art market has undergone a significant transformation over the years, with the rise of social media platforms like Instagram allowing for new ways of discovering, sharing, and selling art. One individual who has taken advantage of this shift is Andrew Jovic, also known as Andrew Cyberkid (www.andrewcyberkid.com), a collector and art influencer with a significant following on Instagram (@cyberkid70).
Andrew Cyberkid has been a prominent figure in the art world for several years, with a passion for discovering emerging artists and promoting their work. His Instagram page, which boasts over 12k followers, is a testament to his eye for emerging talent, showcasing a diverse range of artists and their works.
One of the ways in which Andrew Cyberkid has made a name for himself is by curating unique exhibitions that showcase the work of emerging artists. These exhibitions often take place in non-traditional spaces, such as abandoned buildings or outdoor locations, adding to the allure and excitement surrounding the events.
In addition to curating exhibitions, Andrew Cyberkid is also a collector of urban contemporary art. His collection features a wide range of styles and mediums, from street art and graffiti to contemporary painting and sculpture. Through his collection, he has become a champion for emerging artists, helping to bring their work to a wider audience and raise their profile in the art world. He was one of the first collectors of artists like Banksy, KAWS, Invader, Haroshi, Josh Sperling, Robert Nava and many more.
One of the benefits of Andrew Cyberkid's influence on Instagram is the exposure it provides for emerging artists. Instagram has become a key platform for artists to showcase their work, with hashtags and geotags allowing for increased visibility and discoverability. By featuring artists on his Instagram page, Andrew Cyberkid helps to amplify their voices and bring their work to a wider audience.
The rise of Instagram and other social media platforms has also had a significant impact on the art market. Traditional gatekeepers of the art world, such as galleries and auction houses, are no longer the only avenues for artists to sell their work. Social media has opened up new channels for artists to connect with potential buyers and collectors, cutting out the middleman and enabling more direct transactions.
For collectors like Andrew Cyberkid, social media provides a wealth of opportunities to discover and purchase emerging art. Instagram has become a hub for emerging artists, with many using the platform to showcase their work and connect with potential buyers. By following hashtags and engaging with artists directly, collectors like Andrew Cyberkid are able to discover new talent and add to their collections.
However, the democratization of the art market through social media also presents challenges. With so many artists and artworks available online, it can be difficult to distinguish between genuine talent and mere hype. It is essential for collectors and buyers to conduct thorough research and due diligence before making any purchases, to ensure that they are investing in quality art.
Overall, the rise of social media and the influence of figures like Andrew Cyberkid has had a significant impact on the art world. Emerging artists now have more opportunities than ever to showcase their work and connect with potential buyers, while collectors have a wider range of avenues to discover and purchase art. As the art market continues to evolve, it will be interesting to see how social media continues to shape the landscape and influence the way we buy and sell art.