Final clash between Gokulam Kerala and Kickstart Karnataka
Indian Olympic Association Vice President Ajay Patel, All India Football Federation President Kalyan Chaubey and GSFA. President Parimal Nathwani (GCFA President) will grace the final match and award ceremony at Transstadia.
AHMEDABAD: The Hero Indian Women's League 2022-23, organized from April 26, 2023, hosted by the Gujarat State Football Association (GSFA) at Ahmedabad, is now going to conclude on Sunday, May 21, 2023. 'A Month Long Indian Women's League to Conclude on Sunday'
After a series of league matches and knockout matches held at Shahibagh Police Stadium and Transstadia, Kankaria, the final match is now being held at Transstadia on Sunday, followed by an award ceremony.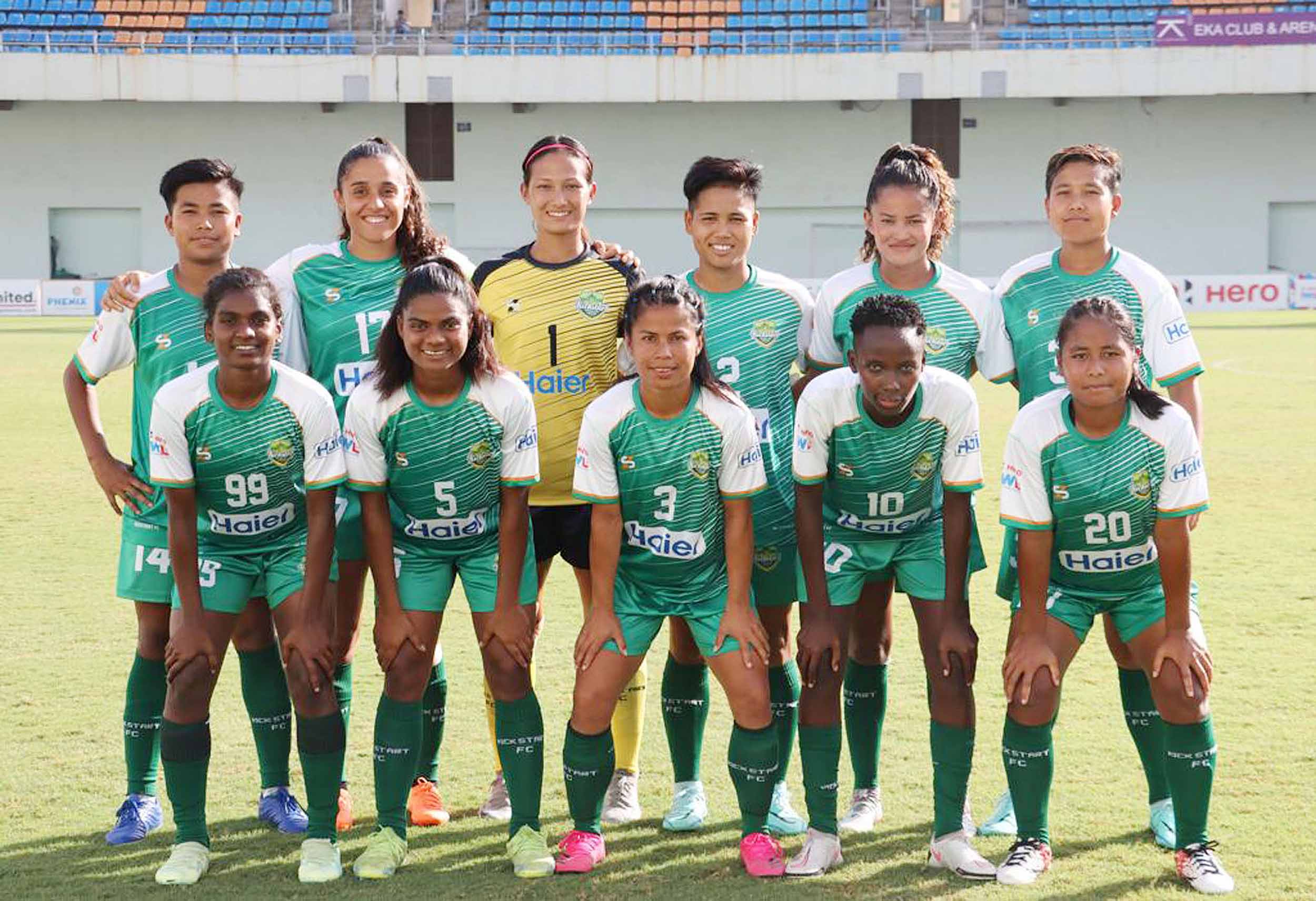 Gokulam Kerala Football Club and Kickstart Karnataka Football Club, the winners of the semi-final matches held yesterday, have emerged as the teams to face each other in the finals. The final will begin at 6 pm at the flood-lit Transstadia. After the final match, the award ceremony will also be held at the same venue.
Indian Olympic Association (IOC) Vice President Mr. Ajay Patel, All India Football Federation (AIFF) President Mr. Kalyan Chaubey and Rajya Sabha MP and Gujarat State Football Association (GSFA) President Mr. Parimal Nathwani will witness the final match and grace the award ceremony. will do Gujarat Chief Minister Shri Bhupendrabhai Patel has extended his best wishes for this final match.
It was an eventful tournament for the football fans of Ahmedabad as this is the first time that IWL has been organized in Ahmedabad, Gujarat. The entire army of football players and officials of the GSFA, who were on hand as volunteers, hosted around 400 players and officials from 16 teams participating in the tournament.
who came to Ahmedabad from all over the country and participated in managing/coordinating as many as 63 matches at two different venues. In successfully organizing this tournament, GSFA received tremendous support from Sports Authority of Gujarat (SAG)- and other government, non-government organizations-departments and officials.
AIFF inspectors/officials were also on hand in Ahmedabad to ensure the successful organization of the tournament within the framework of its rules.