Green Wings Project (GWP), a pioneering environmental organization, has been tirelessly working since early 2023 to create an impactful e-cigarette recycling program, the first of its kind in the United Kingdom to fully encompass the recycling cycle of waste vapes. This initiative aims to address the growing concern of waste vape products, a challenge often overlooked by mainstream recycling systems.
The UK is home to an estimated 3.6 million vapers, producing a significant amount of waste annually. The discarded electronic cigarette components, including batteries, plastic casings, and metal elements, present notable environmental challenges. These materials, if not managed correctly, have the potential to pollute our soil, water, and air.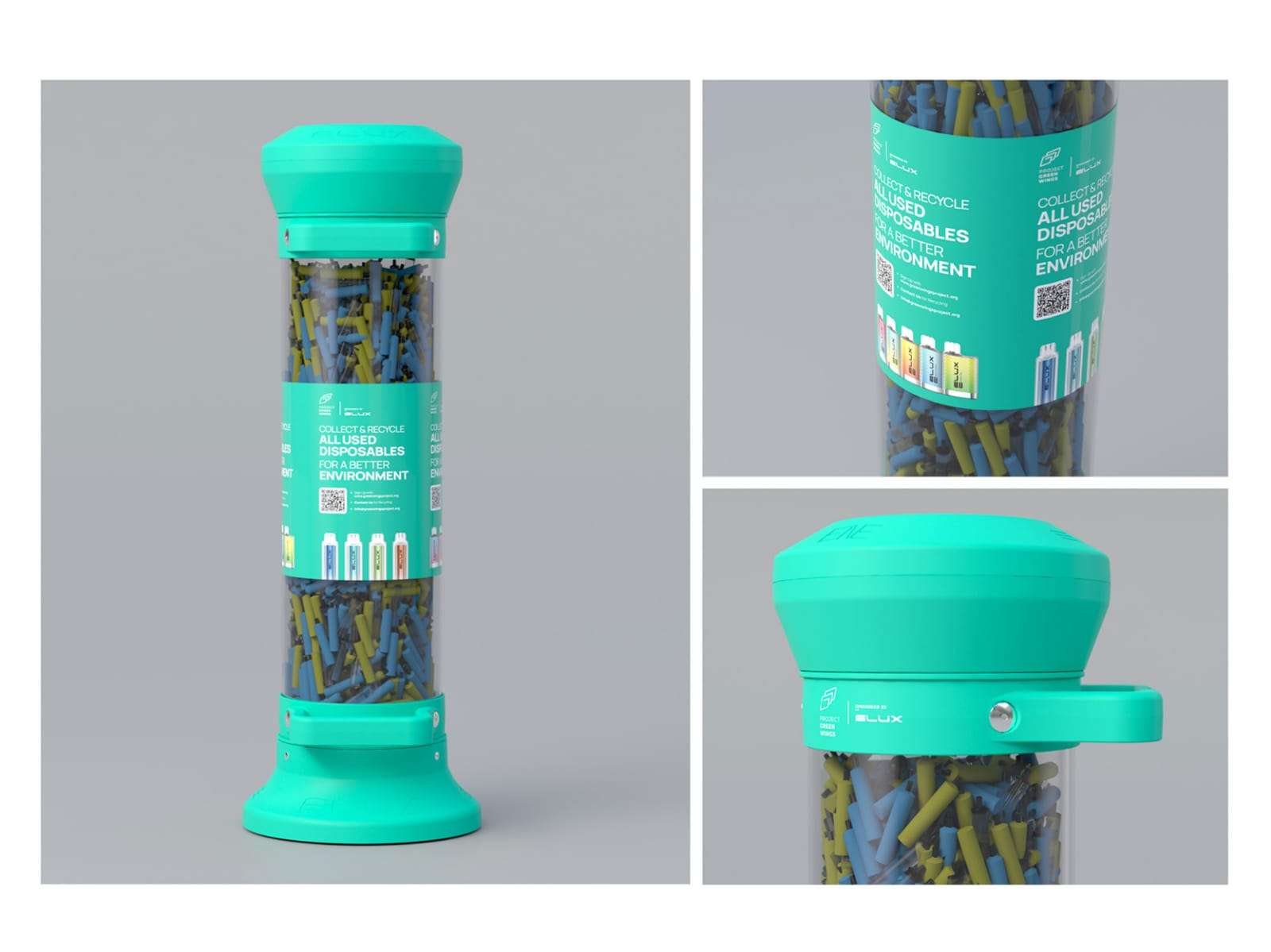 Acknowledging this vital issue, GWP has taken the lead by developing an innovative recycling system tailored specifically to handle e-cigarette waste. This system is designed to sort and recycle the various components of e-cigarettes, effectively turning potential environmental hazards into reusable resources.
As an affirmation of the program's significance and effectiveness, GWP's initiative was recognized on 12 May 2023, when it received the Best Sustainable Initiative Prize at the Vapouround Global Awards. This prestigious award further validates the important role GWP's program plays in advancing sustainability within the vaping industry.
"Green Wings Project's recycling program is a key step towards a more sustainable vaping industry," said Mr. Yan the Founder of GWP. "By offering a tangible recycling solution for waste vape products, we aim to protect our environment and conserve our resources."
The recycling program is user-friendly and accessible. Individuals and organizations are invited to register on the GWP's website www.greenwingsproject.org, collect waste e-cigarettes, and drop them off at designated collection points. The waste is then sorted, dismantled, and safely stored before being sent to specialized facilities for recycling.
GWP also provides incentives to encourage participation. For quantities exceeding a certain threshold, participants can benefit from a special exchange program, receiving new products from partnering e-cigarette brands in exchange for their waste contributions.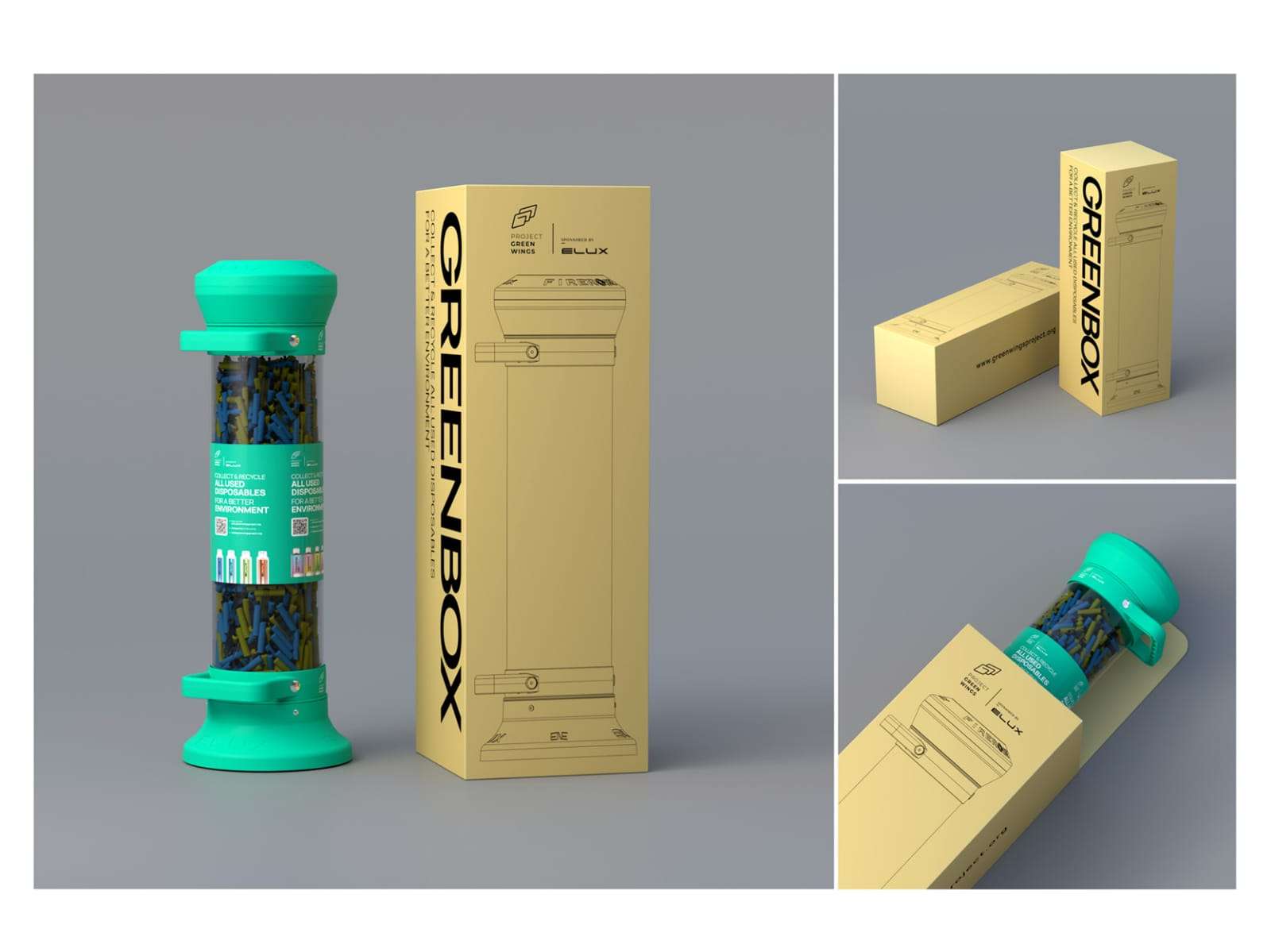 "We invite everyone — vapers, non-vapers, businesses, and authorities alike — to support this initiative," adds Mr. Harrison who is running vape stores in London. "Through our collective efforts, we can effectively manage e-cigarette waste and create a more sustainable future."
For more information about the Green Wings Project and the e-cigarette recycling program, visit www.greenwingsproject.org.
About Green Wings Project
Green Wings Project is a non-profit organization committed to developing effective and sustainable solutions for e-waste management. Founded on the principle that every bit of e-waste should be properly managed, GWP aims to establish programs and initiatives that promote responsible recycling and waste reduction.
Press Contact:
Harry
Press Officer
+44 (020) 3286 8111