Mr. Josh van Mageleen, Fulpak subject expert from Netherlands visited Ahmedabad under the Indo-Dutch project of MIDH scheme.
Visited flower farms like Rose, Mogra and Spider Lily at Gehawada, Dholka including Jamalpur Full Bazaar, Miroli Center of Excellence for Horticulture
Within the Indo-Dutch project of the central government awarded MIDH (Mission of Integrated Development for Horticulture) Mr. Josh van Megelin, an expert on the subject of mulberry from the Netherlands, became the guest of Ahmedabad. He visited the flower market at Jamalpur and got detailed information about the management of the market as well as the various flowers available in the market. A flower-crop subject expert from the Netherlands visited the Jamalpur flower market
Along with him Dr. Director of Horticulture Mehsana Department. Dr. Falgun Modha, Deputy Director of Horticulture, Gandhinagar. Farooq Panj was present with him.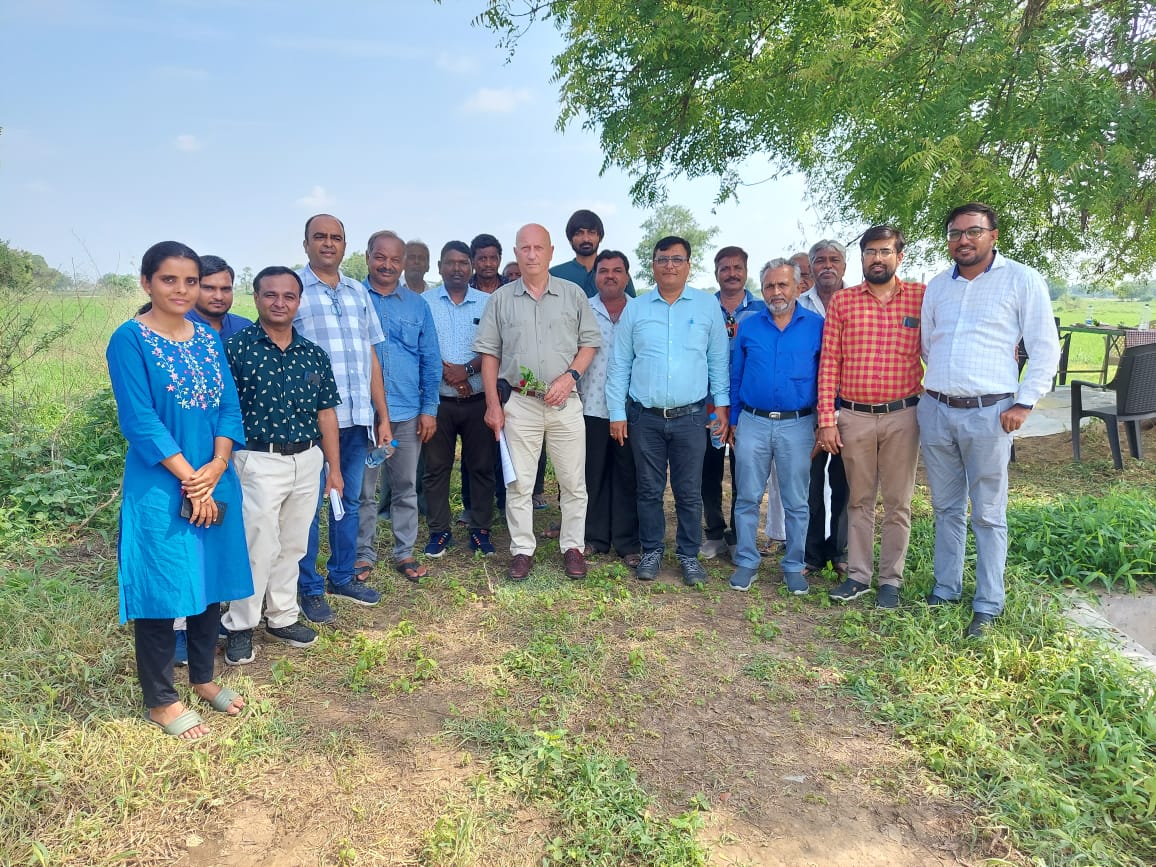 He then visited the Center of Excellence for Horticulture, Miroli and discussed with the local farmers about the scope and difficulties of planting whole crops.
In addition, the farms of flowers like rose, mogra and spider lily were visited at Gehawada village of Dholka taluka by Mr. Josh van Mageleen. During this visit, he discussed with the farmers about the plans, possibilities, future planting of various flower crops.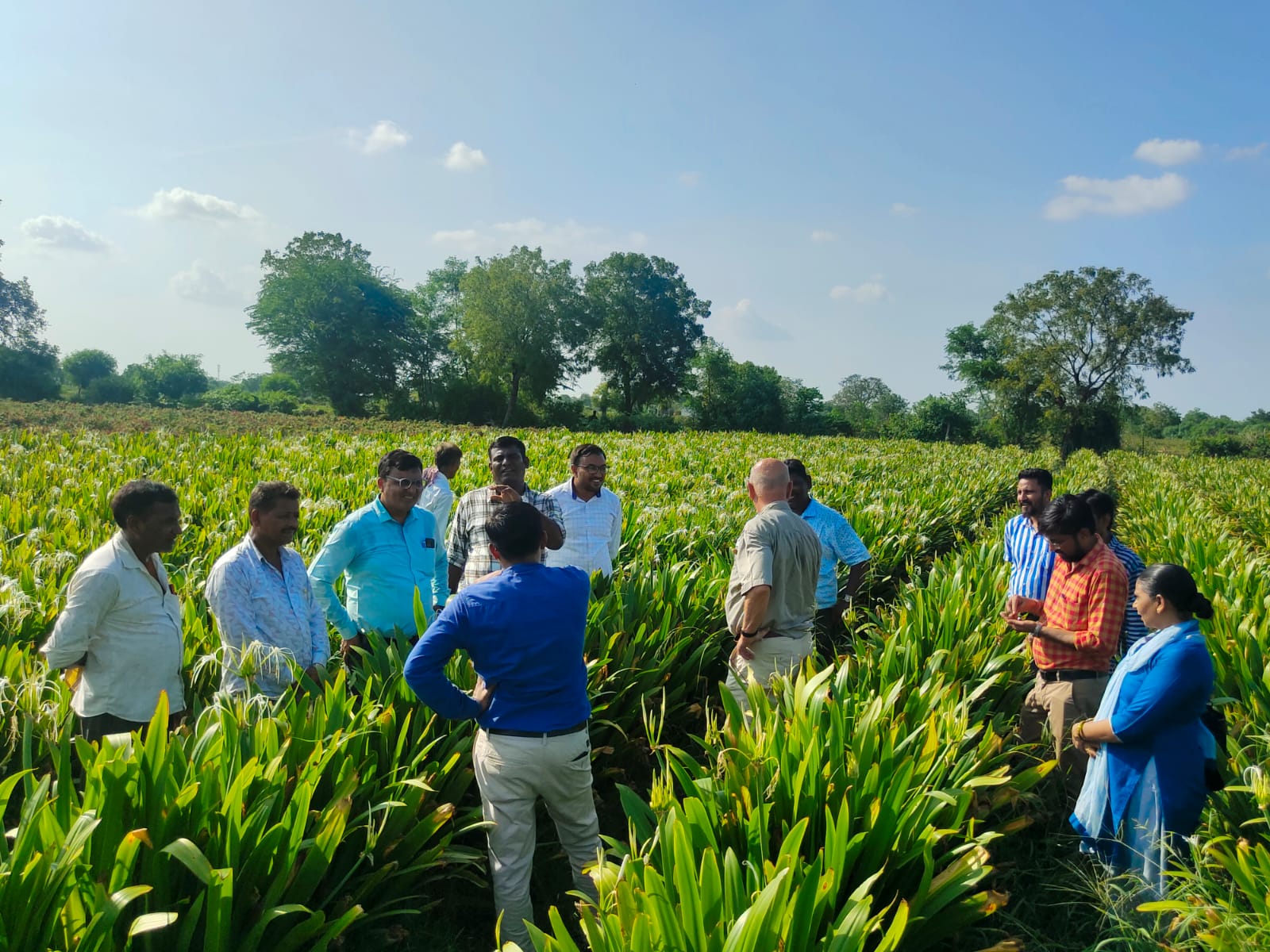 Global market possibilities and value addition possibilities as well as modern farming practices in whole crops were extensively discussed. Along with him, the scientist of KVK (Agricultural Development Center) Arnage Dr. Gulkari and Deputy Director of Horticulture, Ahmedabad- Atma, Khatiwadi were also present.