Indian Couturier "Haneet Singh" showcased his most magnificent collection, STANNIC LUXE Spring/Summer '23, which is all about gleaming in Fashion London 2022-23 (London Fashion Week)
Its luster served as the inspiration for this opulent fusion collection. Stannic Luxe captures the spirit of Jaipur through its use of regional craftspeople and the sight of the Jaipur City Palace. Different stories are told by every ensemble. This High Fashion Collection is the best example of how Rajasthani royalty and an international collection can coexist.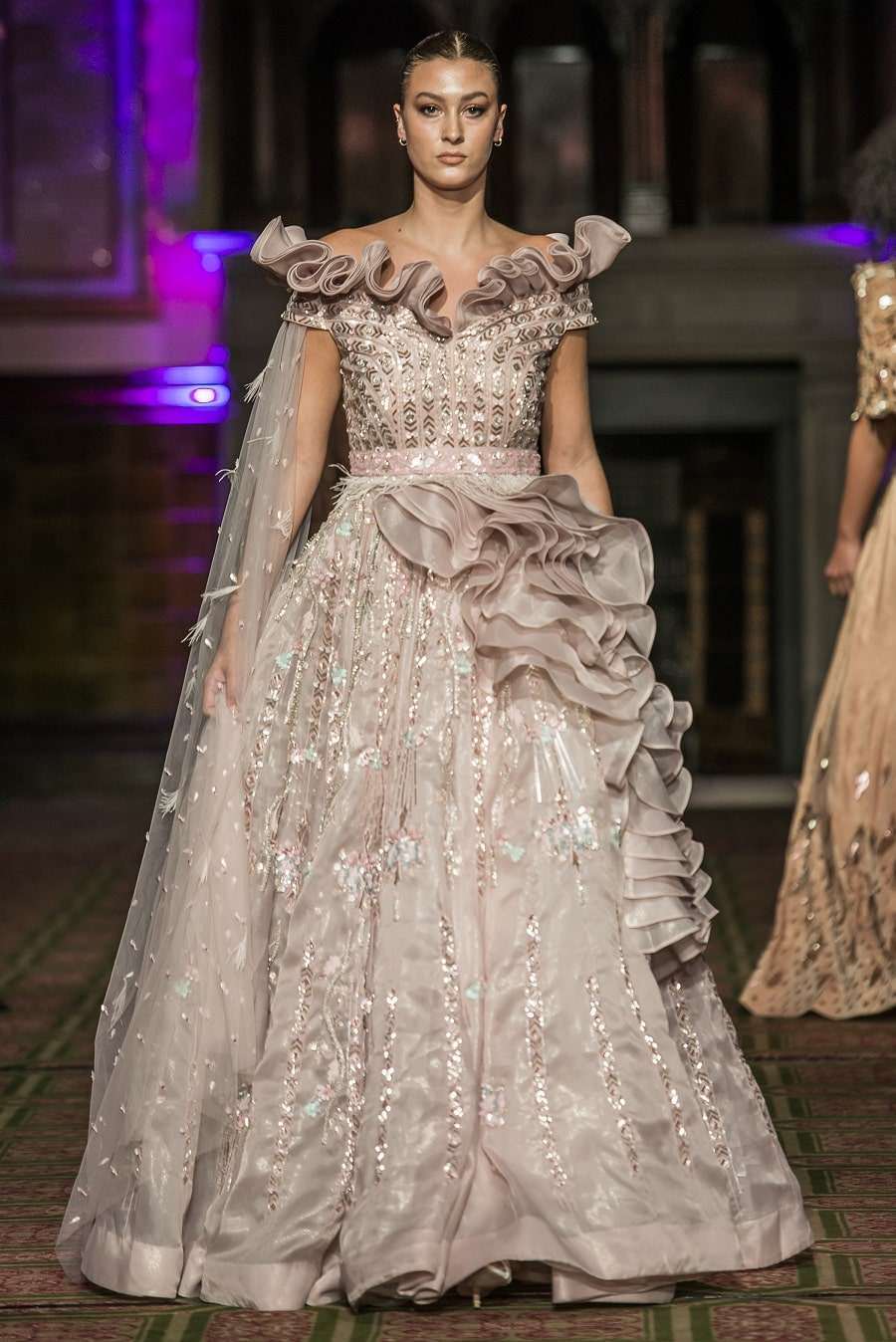 This collection's metallic fabrics are embellished with gold, rose gold, silver, grey, and other lustrous colors. Shimmer Organza, Foil Lyra, and Glass Tissue were featured as high-end metallic fabrics. This classic collection featured structured puff sleeves, corset gowns with trails & cape jackets over it with fine cut work hand or fur details, and dresses. It is more of an aspirational international collection with a Jaipur City Palace-inspired touch. Featuring local artisans and a glimpse of the Jaipur City Palace, Stannic Luxe embodies the essence of Jaipur. This Exquisite Collection is the perfect epitome of Indian Hand details fused with Western Silhouette.
It retains a quirky and premium handwork technique enclosing 3D sequins, Intricate Hand details, and most importantly, the inspiration, its dazzle. The lavish collection is divided into two separate categories. The first one shows various gold tones, while the second one shows shades of silver. Floor-length fusion gowns with intricate handwork that represented shine and richness made up the couture selection.
Instagram; haneetsinghths
Photos: Shahid Malik
London Fashion Week co-produced by www.thestyleshowcase.com