We are very pleased with our auction, All the women associated with the MI family are geniuses: Mrs. Nita Ambani
Mumbai, At the end of the important and memorable auction of players ahead of the inaugural season of the Women's Premier League, Mumbai Indians owner Mrs. Neeta M. Ambani called the auction a 'very special day for women's cricket'. Nita M. Ambani and Mr. Akash Ambani along with the Mumbai Indians Women's Premier League team think tank
"Auctions are always exciting but today was really special. This was the first auction (for WPL), so today was truly a historic day. Today it was more gratifying to see everyone cheering and celebrating the amazing talent of women cricketers than all the names and statistics."
Mrs. Nita M. Ambani was joined at the auction by Akash Ambani, MI's Global Head of Performance Mahela Jayawardene and the newly formed coaching team for the women's team – Charlotte Edwards (Head Coach), Jhulan Goswami (Team Mentor and Bowling Coach) and Devika Palshikar (Batting Coach).
Given her passion for sports and commitment to encourage more women and girls to take up sports, Mrs. Ambani was happy with the choice of players and had already secured India's captain in her squad. "As a team we are very happy with the way the auction went.
We are very happy to include an Indian captain in Mumbai Indians, where we already have a men's team captain as well. We are also very excited to have Nate (cyver-brant), Pooja (stylist) on the team and all the talented women joining the MI family.
The upcoming edition of the IPL will also mark Rohit Sharma's tenth anniversary at the helm of the franchise and Mrs Ambani was very excited about both the Indian captains' brilliant performances for the MI family.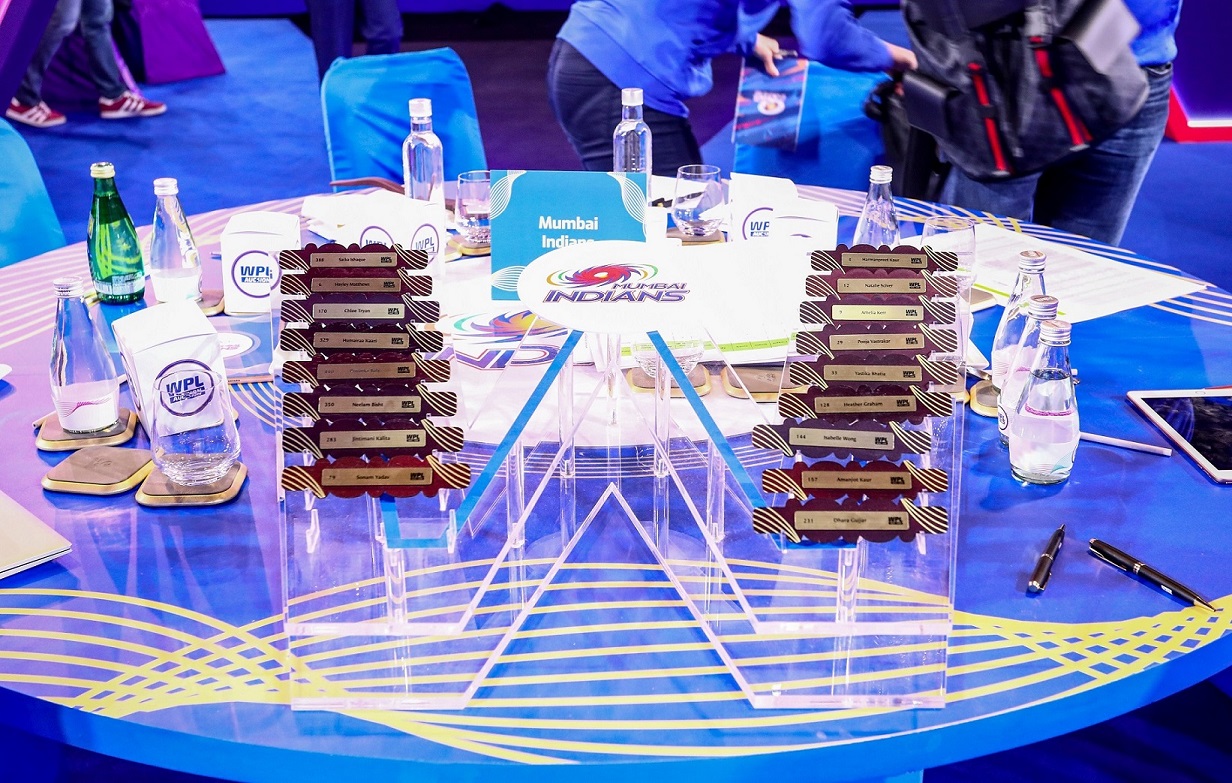 "I have seen Rohit (Sharma) go from player to captain in Mumbai Indians and this year we have completed 10 years of Rohit as captain of Mumbai Indians. We now welcome Harman (Harmanpreet Kaur) to the MI family."
Mrs Ambani drew parallels between the two most successful captains in the history of T20 Internationals.
"Both of them come with great experience, professionalism and a winning mentality. He is a great inspiration to all our youth. So we are really excited for both these players."
He also hailed the achievements of both the U19s as well as the senior women in blue. "Our Under-19 women's cricket team won the World Cup and made the entire country very proud. My congratulations to him. Our (senior) women's team also did very well in their opening match in the T20 World Cup."
Ms Ambani, who is the first Indian woman to be part of the International Olympic Committee, said the WPL could be a potential turning point for the sports map for women in India.
"Sports for women in India is at a turning point. All our girls are playing very well and I am proud to see them."
The Reliance Foundation has been a big supporter of women's participation in sports over the years and Mrs Ambani said she was very proud of the support she received. "More power to these girls. It is a matter of great pride that we are able to support and promote women in sports and cricket not only in India, but internationally."