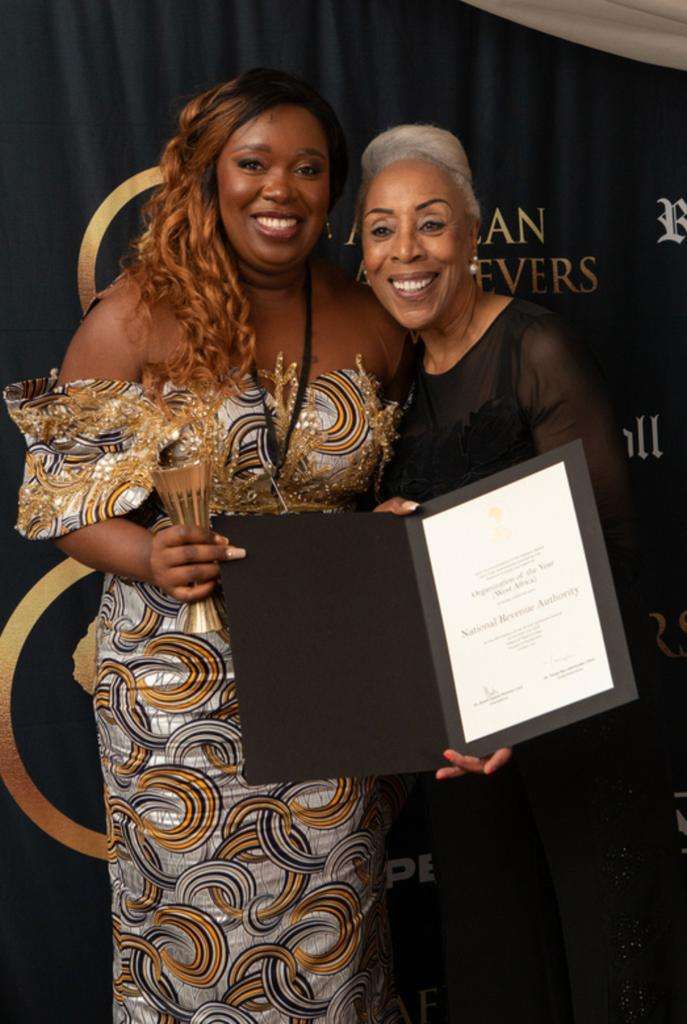 The 13th African Achievers' Awards has honored Mrs. Tuma Adama Gento-Kamara with her organization National Revenue Authority (NRA) awarded Organization of the Year West Africa at an awards ceremony held at the Palace of Westminister, House of Lords, London, UK.
Tuma Adama Gento-Kamara who was recently reappointed by the President of Sierra Leone, Dr. Julius Maada Bio, as Chairperson of the Board of Directors of the NRA for a second term, made remarkable progress in digitization as well as revenue mobilization during her first term as Board Chair.
The Institution went on to bag best performing Revenue Institution in Africa by the Africa Business Report and a host of other national and regional accolades.
She is also one of the current Vice- Chairpersons of the World's largest tax administration Mechanism (The Belt and Road Tax Administration Corporation Mechanism (BRITACOM) with headquarters in Beijing- China.
Gento-Kamara is an Entrepreneur, Advocate and Human Rights Defender. She is also very passionate about Community development and from time to time reach out to the poor and destitute in Society.
She has earned a reputation of a strong willed, tenacious litigator who does not flinch at the prospect of controversial, convoluted battles in a mostly male dominated profession.* She is also very lucid and lethal with criminal cases involving felonies, organized crimes and general legal practice at all levels. *In 2019, she was named among the top 100 most outstanding persons in Sierra Leone.
Tuma Adama Gento-Kamara (Nee- Jabbi) is a UK born Sierra Leonean Legal Professional with experience spanning over 12 (twelve) years in the Legal field. She holds a Master of Law Degree (LLM) in Corporate and Business Law from the University of Central England in Birmingham.
She also holds a certificate and Diploma in same, a Bachelor of Law Degree from De Montfort University in Leicester, United Kingdom and Barrister at Law (BL) from the Sierra Leone Law School. She lectures Tax & Revenue Law at the University of Sierra Leone, a course she pioneered and have written extensively on.