The company has fixed January 11 as the record date for the purpose of determining the equity shareholders entitled to receive the rights.
MUMBAI, Jet Freight Logistics Limited, one of the leading and reliable technology-driven freight forwarding companies specializing in the perishable cargo sector, has announced its Rs. 37.70 crore is planning to launch a rights issue. Purchase of company warehouses, to meet working capital requirements, to enter new geographies
and is planning to use the funds for the company's expansion plans including general corporate purposes. The company has fixed January 11 as the record date for the purpose of determining the equity shareholders entitled to receive the rights. The company's rights issue price per share is Rs. It is 16.25.
The company's rights issue will open on January 20 and close on January 31. The deadline for market relinquishment of rights is January 25, 2023. Company Rs. 5 will issue 2,32,01,892 fully paid-up equity shares of face value at an issue price of Rs. 16.25 per equity share (including premium of Rs. 11.25 per equity share).
The total value of the rights issue is Rs. 37.70 crores. The rights entitlement ratio for the proposed issue is 1:1 (1 fully paid-up equity share for every 1 fully paid-up equity share held by equity shareholders).
Elaborating on this, Mr. Richard Theknath, Chairman and Managing Director, Jet Freight said, "The company has taken several important strategic initiatives in the recent past including "Mission Accelerate" to target outstanding growth with a focus on expanding capabilities and adding more channel partners. has been done.
Our business initiatives are based on the 4Ps of Business Expansion which include Product Expansion, People & Culture, Process Automation and Promotion of Business. In the long term, we want to focus on investing in growth plans by building new capabilities, scaling the business and creating value for all stakeholders.
The proceeds from this issue will strengthen our company's balance sheet and help fund its expansion plans and strategic growth initiatives."
The board of directors of the company has approved the issue of equity shares through rights issue to the eligible equity shareholders on December 14, 2022. After the rights issue, the total outstanding shares of the company will increase from 2,32,01,892 equity shares before the rights issue to 4,64,03,784 equity shares.
Founded in 1986, Jet Freight is a reliable and sustainable 4PL freight forwarder and provides customized logistics solutions globally. The company specializes in servicing perishable goods, time sensitive express shipments, general cargo, ODC, dangerous cargo by air, sea and land transportation.
It is also an authorized customs clearing and handles more than 150 tonnes of air cargo 24X7 daily. The company has received more than 50 awards from prestigious organizations, including top-performance certificates from several Indian and international airlines and organizations.
"India's logistics is rapidly transforming into a platform-based/aggregator-based business. We want to be at the forefront of this technology-driven logistics revolution and leverage our strengths to gain a leading position in both BTUB and BTUC.
In line with the company's – "Mission Excel", it is planning to multiply the volume of trade with the US in the near future. This expanding operation will definitely empower Jet Freight to achieve its goals with ease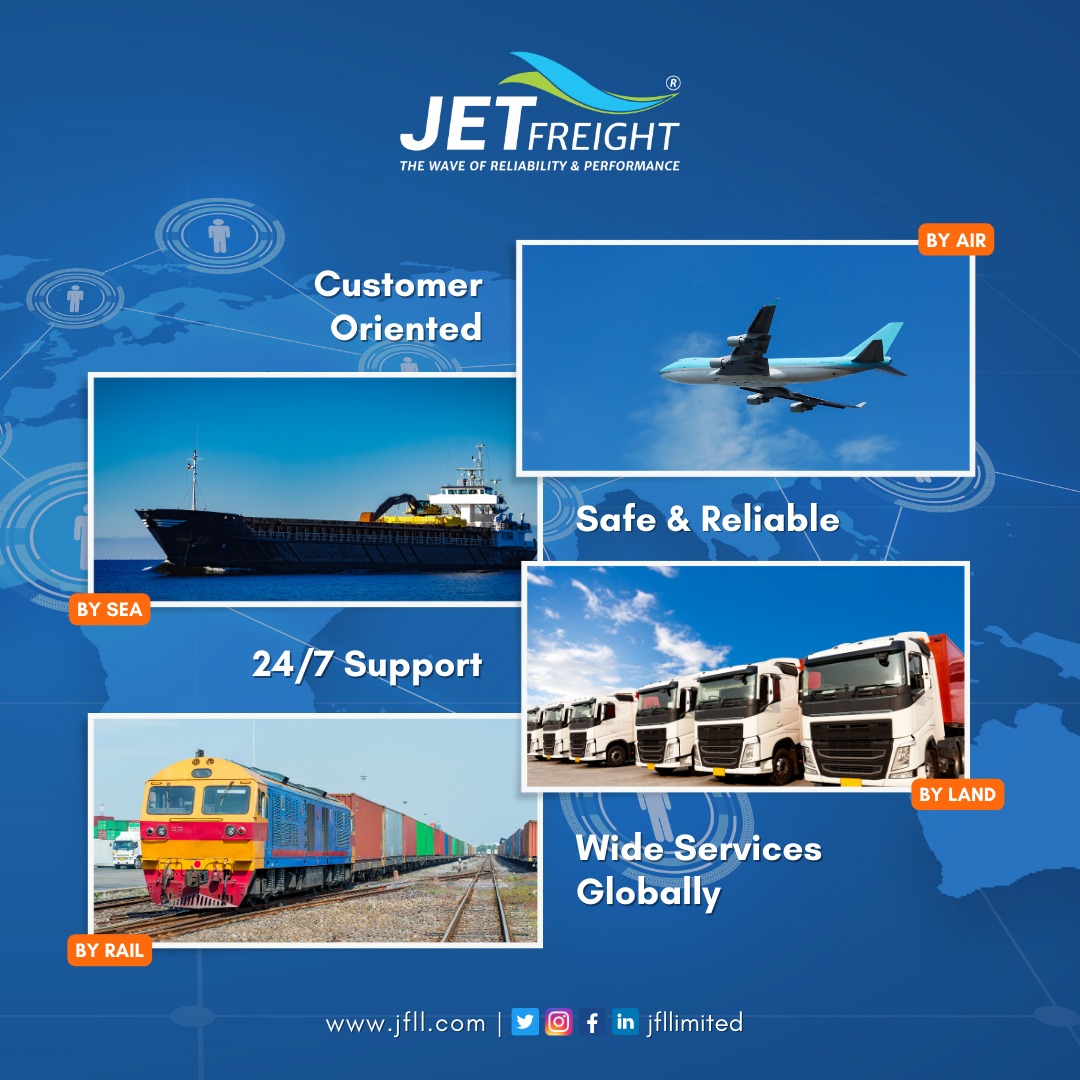 It will go a long way in making. The newly formed, dedicated and experienced executive leadership team is working hard for the successful expansion of this dream project" said Mr. Theknath.